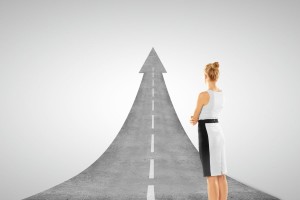 People often ask me about rebranding. A rebrand or refresh is entirely possible and sometimes a natural progression of the work that you do, though you should always be cautious about such an important change. When I first began my career, my focus was holistic nutrition. While I loved my job and what I did, I found that I was constantly being asked for advice on how to improve others' businesses. After careful thought and consideration, I moved from nutrition into consulting for small businesses. Though definitely a scary switch, it made sense for me – and I haven't looked back.
Whether I was working in the field of nutrition or coaching small business owners, my focus was always (and will always be) to concentrate on what the client wants. One of the most important factors of your brand is how you work with each client to make sure that you are not only providing them the service you promise, but also something extra. I call this the "special sauce" method because it's all about your secret ingredient for getting clients and keeping them.
For example, in The Leveraged Business Business School, business owners not only learn how to grow and run their businesses, but they are also given accountability and the community of a tribe of like-minded people. Students often come to me for one reason, but end up getting much more than that.
Occasionally a student will want to rebrand a business based on that extra level of service – the "special sauce" part. Once, a holistic nutrition expert enjoyed encouraging her clients to find new adventures to live a more inspired life. She wanted her rebrand to focus solely on the travel and adventure aspect. However, I cautioned her to be sure this would be a good choice for her business.
Though some rebrands make sense, many do not. And just because one aspect of your business is working well, it doesn't mean that you should solely concentrate on that part. Rebranding should be thought out, weighed and tested before making the official jump, because not only is it expensive, but it can possibly lose you clients if it is not done correctly.
Often times, your "special sauce" isn't meant to be a brand itself; it's meant to be incorporated into the work that you do. Let your passions shine through your work. By loving what you do and being your most authentic self, you're setting yourself (and your clients) up for success.
Your The Leveraged Business Assignment
Thinking about rebranding? Are you looking for a graphic face lift or a shift in the work you do? If you just want to update your look, this is an easier decision. But if you want to shift your offering, make sure you have a viable idea and a solid target market before you make the change.
This is just one of the many best practices we dive deep into with the students of The Leveraged Business Business School, the premier training school for growth-minded entrepreneurs looking to quickly attract more clients and make more money. If you're interested in finding out more, visit www.ClientAttractionBusinessSchool.com for more details. To speak to an enrollment coach, click here.