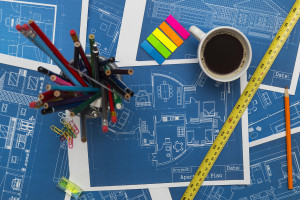 When I talk to students who need to start leveraging or expanding their businesses, I often refer to where they are as being "in the soup." It feels like you are swimming in a mess of things that need attention, and keeping your head above water (or the "soup") is hard. This is a challenging time for most small business owners.
In addition to working with clients, you have all the back office work, and many owners say they are working practically 24/7. No one wants that! I've had students talk about losing friendships, not getting the exercise they need and not taking any time off. Or, they feel stressed out with no end in sight. This is when you know something has to change.
The shift begins as you get clear about your new direction. Maybe you want a system that automates a particular process or need to hire staff to create a team. Your business might require more structure for running certain programs. Sometimes business owners need to duplicate what they do so they can step aside to let the team handle day-to-day tasks and work on the bigger picture.
A team will help you stop working so hard "in your business" so you can start to work "on your business." That's where the business expansion really starts to show up. When you're ready to leverage your business and create systems, your business requires two very important elements:
1. Planning
2. Patience
Plan your moves step by step
One way to ensure you start on the path to leveraging your business is to creat a 90-day action plan. After you decide on your goals, map out the steps to get the changes underway. That's the beauty of planning. Once you define your direction, you can clearly see what needs to be done next.
Seeing what needs to get done is one thing… making it happen is another, and it can still feel overwhelming. Breaking your plan down into manageable pieces helps you feel these smaller steps are very doable. Take time to map out the steps so you can attack them one at a time. Your 90-day plan organizes the work, provides a time frame and gives you a date for completion.
Patience is more than a virtue
Executing your plan will take time. Creating systems and adding structure – these types of business changes don't happen overnight. This is why patience is essential for you to carry out your vision for expansion. You cannot hurry the transition if you want it done well.
Your The Leveraged Business Assignment
My students in the Leverage Track of The Leveraged Business Business School often have a buddy for support and accountability. When you share your 90-day plan with your buddy, you are making it real and putting it out there into the world. Find a friend who will help you stay on track (and you will do the same for him or her) so you both complete your 90-day plans.
This is just one of the many best practices we dive deep into with the students of The Leveraged Business Business School, the premier training school for growth-minded entrepreneurs looking to quickly attract more clients and make more money. If you're interested in finding out more, visit www.ClientAttractionBusinessSchool.com for more details. To speak to an enrollment coach, click here.