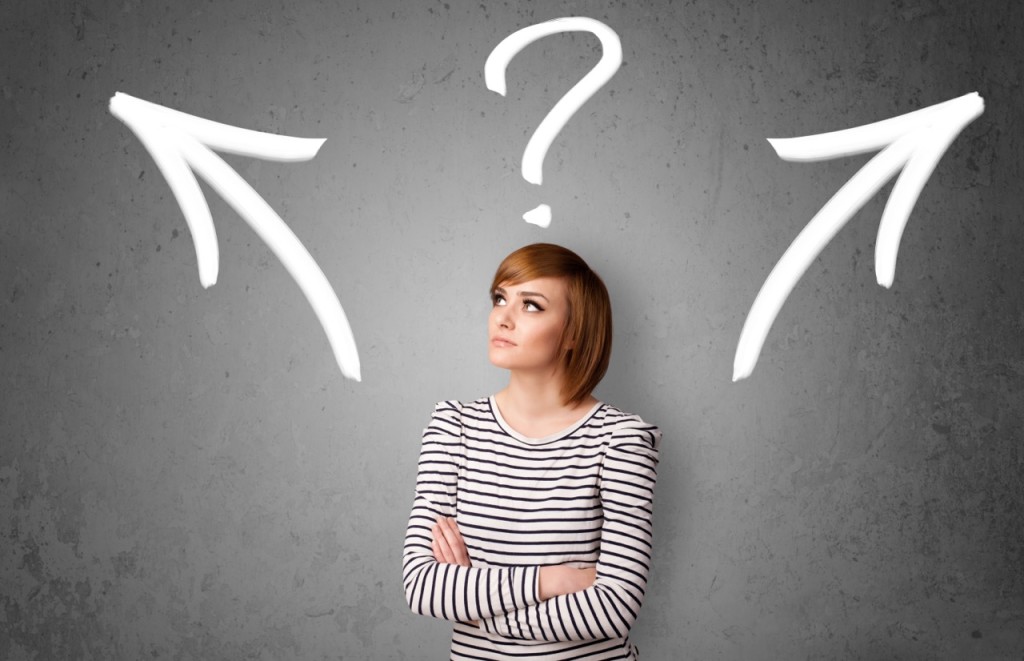 Sometimes, we all have trouble making decisions in our business. You might struggle with what project to work on, how to market an event or who to hire. As a business owner, you are faced with countless decisions and loads of options on a daily basis.
For the bigger decisions, it can help to follow a method so you know you are making the best choice possible. This simple 3-step process will help you with any business decision so you can approach your choices with greater confidence.
1. Get the facts. Before making any decision, you need the facts. Get all your information together. You may need to do some research and ask a lot of questions. To decide what is best, pull the details together in one place so you have it all in front of you. Everyone in my office knows if they want me to make a decision, they have to present me with the facts first.
2. Ask others about their experience. Let's say you want to try a new marketing tool like Facebook advertising or Living Social coupons. See if you know anyone who has used the method to find out about their experience. Get their feedback by asking questions like:
• Did you get the results you expected?
• Were you happy?
• What didn't work?
• What surprised you?
• What would you do differently next time?
You can gain a lot of insight by talking to people – factor that into your decision. Learning from the mistakes or successes of others can save you a lot of time, money and aggravation.
3. Check in with your intuition. Sometimes everyone will tell you to take a particular step, but your gut instinct tells you something different. You've got to learn to trust your intuition. For example, if you get all the facts and then hear mixed reviews from people who have tried what you are thinking about doing, the next step is to check in with your own intuition. Pay attention to what feels right to you.
There are times when you just know something is the right way to go. I believe it's important to honor those inklings and your inner knowingness. I have done this myself over the years and have found that it's very important.
There may also be times when all signs point to taking a specific action and your gut is screaming, "No don't do it!" Be sure to listen to those kinds of messages as well. If you need to double check, ask yourself if this is just fear holding you back.
Your Client Attraction Assignment
The next time you have a significant decision to make, take time to go through this step-by-step process. You may want to create a chart and write all the pertinent details in one document. Enter all the facts, plus the feedback you gather. Then, finish by jotting down your intuitive insights. Now you are empowered to make the best decision possible for your business.
This is just one of the many best practices we dive deep into with the students of The Client Attraction Business School, the premier training school for growth-minded entrepreneurs looking to quickly attract more clients and make more money. If you're interested in finding out more, visit www.ClientAttractionBusinessSchool.com for more details. To speak to an enrollment coach, click here.