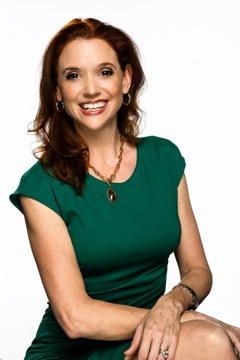 Join Fabienne and Sally Hogshead for this conversation about inspiration and courage, while you discover "best practices" on how to play big – in your business and your life. Enjoy!
Growing up with the last name Hogshead would give anyone an unconventional point of view. After graduating from Duke University and starting in advertising, Sally was named "the most successful junior copywriter of all time." At age 27 she opened her first agency, and went on to conquer the worlds of branding and marketing.
Sally's first book was Radical Careering: 100 Truths to Jumpstart Your Job, Your Career, and Your Life. She toured the country as a spokesperson for CareerBuilder.com, teaching how to apply strengths at work.
Her next book, Fascinate, was published around the globe, earning Sally a frequent spotlight in major media including Today Show and the New York Times. The press describes Sally as a "marketing icon" who has "changed the face of North American advertising."
In 2013, HarperCollins will publish Sally's new book, How the World Sees You: From First Impressions to Lasting Value.
Listen to this Master Class today!
Subscribe to "Play Big Master Class" podcast on iTunes or download the mp3 here.