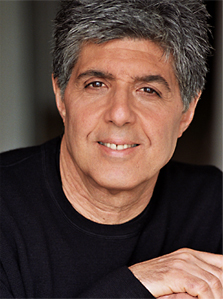 Join Fabienne with her guest Paul Hoffman for a great conversation on how to play big – in your business and your life. Enjoy!
Paul Hoffman is an internationally known Speaker, Author, Trainer, Coach and Transformational Songwriter. He is the CEO, Visionary and Chief Inspirational Officer of The Success Creation INstitute, Success Songs and Paul Hoffman Music Inc.
Paul has coached and trained thousands of people worldwide on how to take their life to the next level through innovative mindset techniques. He is an expert on creating daily Success Habits and Success Rituals that produce powerful results. His principles and strategies help you create a "Mindsets Of Success"™.
His programs have empowered his clients to create more wealth, better health, more clarity and focus and meaningful and powerful personal and business relationships. Through an optimistic positive viewpoint for what's possible for their lives, he then encourages them to step into it.
Paul's trainings and programs include The Day Sculpting Coaching and Training, Sculptations and OmHarmonics Meditations, Success Songs, and his Good Morning Great Day daily life lesson. His work has inspired and helped shift hundreds of thousands of people worldwide.
Paul has shared the stage with T. Harv Eker, Jack Canfield, The Dalai Lama, Brendon Burchard, Stephen R. Covey, Lynn Twist, Joe Polish, Ray Kurzweil Loral Langemeier, Cynthia Kersey, Marci Shimoff, Peter Diamandis and many other thought leaders and business icons.
In the corporate world some of the top companies he has worked with are, Coca-Cola, McDonalds, GE, General Motors, Sprint, Nestles, Kellogg's, and AT&T. Paul also wrote a famous little ditty you might have heard…Have You Driven A Ford …Lately? Which is in the advertising music hall of fame.
He is committed to helping people go from the impossible to the possible inspiring them to realize LIFE Is What YOU Make It as they Sculpt The Life They Dream About.
Listen to this Master Class today!
Subscribe to "Play Big Master Class" podcast on iTunes or download the mp3 here: