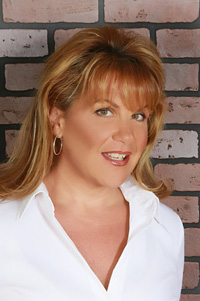 Join Fabienne and for this conversation about inspiration and courage, while you discover "best practices" on how to play big – in your business and your life. Enjoy!
Wife, Speaker, Sister, Daughter, Business Consultant, Philanthropist and Friend. On many days she plays all roles.  Other days, just one or two.  As the CEO of Idea Incubator, MaryEllen not only recognizes what it takes to be a working mom, she also lives the life and is able to blend all of her roles with relative ease. 
MaryEllen is also the proud Founder and CEO of Working Moms Only .com, the world's leading newsletter and website for the empowerment of the working mom. Prior to founding WMO, MaryEllen was Publisher & CEO of Early to Rise where she was responsible for growing the business from $8 million in sales to $26 million in just 15 months. Before that, she served as President of Weiss Research where she led the company to $67 million in sales from $11 million in just 12 months.
Because of her impressive track record of generating revenues and profits, MaryEllen is known in the Information Publishing world as "The Money Honey.". She credits a good part of her success to her traditional New York City Publishing career. In New York, she ran divisions at Forbes, Times Mirror Magazines, and Crain's New York Business and had some of the best direct response marketing and business mentors in the world.  Due to her superlative direct response and business building skills and her ability to "channelize" marketing campaigns, MaryEllen is a highly sought- after business consultant, speaker, and author.
Her first book – which she co-authored with Michael Masterson is, Changing the Channel: 12 Easy Ways to Make Millions For Your Business. It hit #1 on Amazon.com within just 10 hours of  its release.
MaryEllen currently resides in Austin, TX with Patrick, her husband of 13 years, and their three beautiful children, Mikaela, Connor, and Delanie. You can usually find them soaking up the sun on the lake or at one of the kids' sporting events.
She is the founder of The GoodNews Kids, a foundation to house and protect homeless children. She is a board member for the Speaker, Author Networking Group and is the recipient of the 2009 BraveHeart Woman's Marketer of the Year Award.