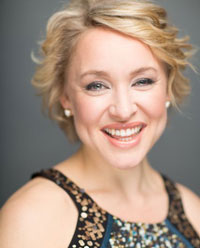 Join Fabienne with her guest Kate Northrup for a great conversation on how to play big – in your business and your life. Enjoy!
Kate Northrup is a professional freedom seeker and creative entrepreneur. She created financial freedom for herself at the age of 28 through building a team of more than 3,000 wellness entrepreneurs in the network marketing industry.
Her philosophy is that if you free yourself financially you can be fully present to your purpose on the planet.She's committed to empowering as many people as possible to have the ultimate luxury in life: choice.
Kate has spoken to audiences of thousands with Hay House, Wanderlust, USANA Health Sciences, and more. She's writing her first book, Money: A Love Story, Untangling Your Financial Woes, Creating the Life You Really Want, and Living Your Purpose (Hay House, September 2013). She also continues to mentor entrepreneurs through her network marketing team, The Freedom Family.
Find out more and take her free quiz to find out what your relationship with money says about you at katenorthrup.com.
Listen to this Master Class today!
Subscribe to "Play Big Master Class" podcast on iTunes or download the mp3 here: