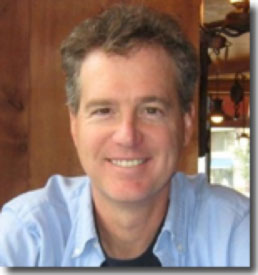 Join Fabienne with her guest Jeff Walker for a great conversation on how to play big – in your business and your life. Enjoy!
Jeff Walker has literally transformed the way stuff is sold online. Back in the old days before he started teaching his "Product Launch Formula", almost no one in the online entrepreneurial world talked about "product launches" and the idea of a "million dollar day" seemed almost ludicrous. But now, in the post-Product Launch Formula world, the million dollar (and multi-million dollar) launches don't even raise an eyebrow. They're really nice, but they've become almost routine. But Jeff's techniques are not just for big gurus – he's now taught thousands of students (who operate in hundreds of niches), and they've generated more than $400 million in sales. Along the way, he's continued to hone his craft – one of Jeff's personal launches did $1.1 million in sales in the first hour, and almost $4 million in the first 36 hours (along the way, his launches regularly generate $75 per email address… and have gone as high as $209 per email address.)
Think about your email list (or how many people you WILL have on your email list), then multiply the number of people on that list by $75… now you can see what all the excitement is about.
Listen to this Master Class today!
Subscribe to "Play Big Master Class" podcast on iTunes or download the mp3 here.