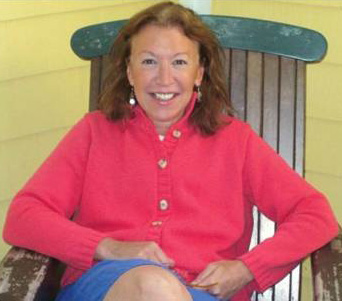 Join Fabienne and Janet Hanson for this conversation about inspiration and courage, while you discover "best practices" on how to play your own bigger game. Enjoy!
Widely respected as a leading entrepreneur, Janet Hanson is recognized as a unique voice and champion for women globally. As CEO and Founder of 85 Broads, Janet has built a global network community of 30,000 trailblazing women who want to leverage their best personal and professional relationships to create greater success for themselves and each other.
Launched in 1997, the "founding members" of 85 Broads were women who worked for Goldman Sachs at 85 Broad Street, the firm's NYC headquarters.Today, students and alumnae of the world's leading colleges, universities, and graduate schools are invited to join 85 Broads from every corner of the globe and from every possible career path. Together, these women make up the most powerful, intellectually savvy network of women in the world. As a multi-­‐cultural, multi-­‐generational network, 85 Broads members live, work, and study in 82 different countries and work for thousands of for-­‐profit and not-­‐for-­‐profit companies worldwide.
After graduating from Wheaton College and Columbia Business School, Janet joined Goldman Sachs in 1977. In 1986, she became the first woman in the firm's history to be promoted to sales management. Following her 14-­‐year career at Goldman Sachs, Janet founded Milestone Capital Management, a $2 billion institutional money management company.
From 2004 to 2007, Janet was a Managing Director and Senior Adviser to the President of Lehman Brothers.Janet is also an avid investor and frequently speaks and writes about the importance of women becoming astute, lifelong investors.
Janet is a member of the Kellogg Center for Executive Women's Steering Committee. She is a member of the Forbes Executive Women's Board. She is a former member of the Board of Trustees of Wheaton College and a current member of the Board of The Christopher and Dana Reeve Foundation. She is an Associate Fellow of Pierson College at Yale University and serves on the Advisory Board of The Center for Work-­‐Life
Listen to this Master Class today!
Subscribe to "Play Big Master Class" podcast on iTunes or download the mp3 here.