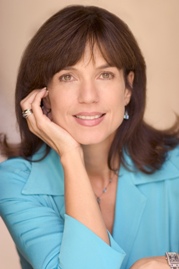 Join Fabienne and Cynthia Kersey for this conversation about inspiration and courage, while you discover "best practices" on how to play your own bigger game. Enjoy!
Cynthia Kersey is the founder of the Unstoppable® Foundation. She is a respected leader in the transformational industry, a best-selling author of two books, "Unstoppable" and "Unstoppable Women" and an international speaker and coach. Her passion is that every child receives access to the life-long gift of an education and the Unstoppable Foundation has already funded over 30 primary schools, 2 secondary schools and provided clean water and medical care for over 10,000 people in 3 countries in Africa.
Cynthia knows first hand that giving is not only good for your soul, it's good for business. In her powerful program, Unstoppable Giving, Cynthia not only inspires individuals to give but provides entrepreneurs with a practical action plan on how they can increase their bottom line, expand their business, create customer evangelists and become completely invigorated about their life and business by integrating generosity as a business philosophy.
Cynthia embodies her message and has integrated giving and contribution into her life and business for well over a decade. We're honored to announce that Cynthia will be speaking at my Inner Game of Abundance Mindset Retreat this year as well. To learn more about Cynthia and her foundation, please visit www.unstoppablefoundation.org.
Listen to this Master Class today!
Subscribe to "Play a Bigger Game Master Class" podcast on iTunes or download the mp3 here.