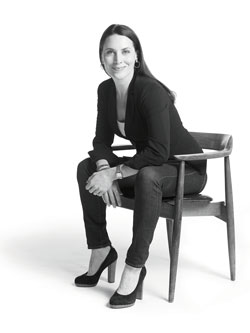 Join Fabienne and Amy Cosper for this conversation about inspiration and courage, while you discover "best practices" on how to play your own bigger game. Enjoy!
Amy knows what it means to drive a business idea forward with passion, creativity, savvy, and yes, even a little moxie. Having been in the entrepreneurial trenches with her media consulting business, Cosper has an in-depth understanding of what entrepreneurs want and need. She knows that without the right information, tools and resources, small businesses stay small.
At Entrepreneur Media, Cosper's breadth of experience and tech savvy infuses cutting-edge ideas into the company with a 34-year legacy for serving the small business market. Her mission? Keep entrepreneurs alert to the network of tools fundamental to launching and growing their businesses—whether they're people, technologies, funding sources, or best practices.
For her, "It's all about what you do with what you've got." According to Cosper, that's a whole lot more than most people fathom.
Listen to this Master Class today!
Subscribe to "Play Big Master Class" podcast on iTunes or download the mp3 here.