I'm going to make two bold statements.
After more than 20 years of being a student and teacher of human potential, I am more certain than ever that…
=> your results are a direct and indisputable reflection of your inner beliefs.
=> your income is directly correlated to what you believe will (and expect to) happen.
No joke.
In fact, I'd lay down my reputation (and my life) on it.
I even teach this to my 3 kids.
How do I know this to be true, with such conviction?
I passionately describe how in a new short video I made for you. Watch it now: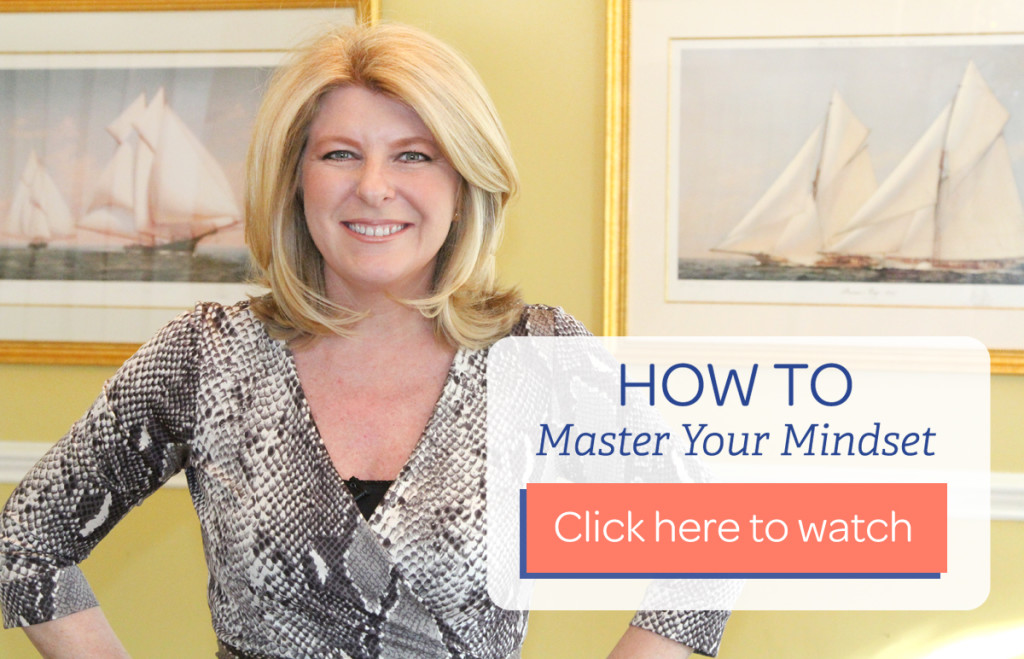 (In the video, I share the big turnaround I experienced that multiplied my income in just 9 months – the magic pill everyone asks me about – and I also eat crow as it relates to what I told my clients in the early days.)
You see, the beliefs that reside in your subconscious mind dictate your income level…more than your hard work has or ever will!
(I'll share more about why this is true, and what you can do about it, all in an upcoming email.)
For now though, the good news is that:
a) you can determine your beliefs by examining your current results (good or bad)

b)

you can change your income/results immediately by changing your beliefs

(and how big you play)
THIS is the magic pill I mentioned in my last blog post, the magic pill that helps folks like us multiply our results consistently.
It's all in your mindset and it happens almost instantly.
>>Watch this video now to discover what changed everything for me and how you can copy it. <<
But here's a big problem I created in the past…
As much as I believe in the crucial role of your inner game as it relates to creating new breakthrough income results, I've recently only taught the actual process of shifting your mindset to my students in The Leveraged Business Business School and at exclusive events…
…all behind closed doors.
And if you weren't willing to travel to Florida on the beach to learn it directly from me, then you couldn't acquire this knowledge that changes everything.
That is, until now…
(Drumroll please!)
On Friday, February 12th at 11:00 a.m. Eastern (New York Time), I am hosting a 90-minute FREE TRAINING on HOW TO MASTER YOUR MINDSET.
So that you can get out of your own way, play a bigger game and…
…make more money easily (and authentically), be more confident and experience more ease in your business than ever before.
You can grab your seat here. It's free.
Reaching the success that you want isn't about working harder, simply gaining more knowledge or discovering the next holy grail of marketing.
Instead, this how to master your mindset training is about permanently shifting how you sabotage yourself on a daily basis and letting things work with ease and grace in your life, with stunningly different results.
It's about getting out of your own way.
(And it works, every time.)
Whether you're already making multiple six figures a year but feel somewhat stuck or you're within your first six months of business and need a quick ramp up, without this level of mindset mastery, nothing new is achieved and you stay stuck.
Just ask my hundreds and hundreds of current students and clients and the other thousands who've acquired this knowledge from me. They'll tell you that THIS part of all that I teach them is what creates the most dramatic results….
…the mindset shifts.  
So let's get that handled for you too, ok? It's worth it.
=> Register here for this "How to Master Your Mindset" free training happening Friday, February 12th at 11:00 a.m. Eastern (New York Time) and…
you'll discover how to get control of your thoughts (and eliminate procrastination) for good.
you'll receive the proven formula that has authentically catapulted thousands of my students from slow progress to breakthrough results (I'm talking more money in the bank and opportunities for growth…within 30 days).
you'll realize how infinitely predictable it is to get the next level you really want, as soon as you gain the knowledge that shifts your mindset (like countless others).
In the past, I've trained people experientially over a period of 3 days, behind closed doors and requiring travel, accommodations and a tuition of up to $3,000.
Not this time.
No travel, no $3,000 tuition. Nada. Zip. Stay in your PJs.
This time around, you get your hands on this transformational process over a period of 90 minutes, without paying anything or leaving the comfort of your home or office. (All you need is a computer and an internet connection and you can join us at no charge.)
>> Your journey starts now. To get into this free training, register now by clicking here. <<
Let's do this together,
Fabienne
p.s. I've also got some extra goodies coming your way BEFORE we come together on the 12th, so make sure to check out the blog so you don't miss a thing before the live video event!
p.p.s. This is the game changer. And it's YOUR time. Make sure to watch the video now and grab your spot here.
p.p.p.s. Then, look for an email from me now to get the live video info, copy and paste it and the following description in your calendar, set an alarm on your phone and take a no-excuses approach to be there with me live:
How to Master Your Mindset
Free Training with Fabienne Fredrickson
Friday, February 12th
11:00 a.m. to 12:30 p.m. Eastern (New York Time)
90 minutes
(don't schedule anything else that could get in the way)