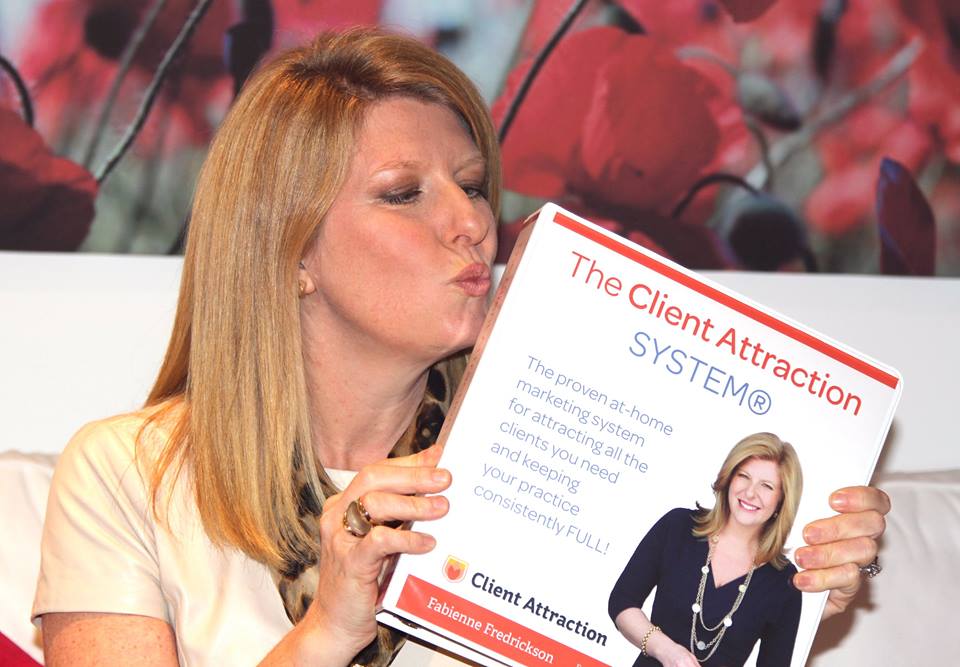 (ahem, this is a rather long note, but stay with me 'til the end because I got a little emotional writing this and mostly because it will likely change the course of your business, OK?)
I'd like to tell you a story I've never actually told any of my students. In fact, it's something I never told my friends and family, or even Derek until recently.
But it's one of the most embarrassing things that happened to me in the early stage of my business when I just didn't know how to get enough clients, and it's another one of those defining moments that changed the course of my life.
It was back when I was just dating Derek, before we were married, and I'd been invited to his friend Toni Ann's bridal shower in Burlington, Vermont. We were all going out to lunch at an Asian restaurant on Church Street to celebrate her upcoming wedding to Derek's best friend. The food was delicious, the conversation was lively and we all had a really great time.
Then came the check.
Like we all did, I reached into my handbag, grabbed my wallet, and plunked down my credit card among all the other credit cards to pay my share. Moments later, the waiter came back and asked whose card (mine) was and told me it had been declined for insufficient funds.
My face turned red and my mind raced. It was the only card I thought had any money on it. It was painfully obvious to my friends and even to those who didn't know me that I didn't have the $50 to pay for my own meal. I was humiliated, especially because I didn't want to ruin her big day. Quietly, my friend Toni Ann, the bride, graciously took me aside and lent me $50 in cash so I could pay for my dinner at her own bridal shower.
A year later, I had a full practice of ideal, high paying clients.
Huh? A full practice in a year? What happened? Is it really possible to get lots of clients that quickly and go from broke to full practice in less than 12 months? Yes. Here's how I did it…
Number one: I made a commitment to turn things around. Then: I created a Client Attraction system for getting clients that was foolproof and I started using it daily, in earnest and with no excuses. I made it my business to focus all my efforts on my business by fastidiously working through my own Client Attraction System. And I filled my practice to full capacity and made enough money to pay off my debts.
Fast forward to today, 15 years later. This same system, improved and added to over many years of best practices, has become known worldwide as The Client Attraction System® and has helped tens of thousands of entrepreneurs to get more clients, at all levels of business. It rocks, because it creates predictable results. You use it, you get clients. That's it.
What's this Client Attraction System® anyway?
It's the exact step-by-step process by which I personally went from "embarrassing" to "full practice" in less than a year. It took me blood, sweat and tears to put this reliable system together (for myself at first) and to include only the stuff that works and nothing that doesn't, so anyone could predictably get as many clients as they wanted, whenever they wanted.
It's authentic, not slick; it's real world stuff, not theory. It has examples to model, scripts to use, checklists and the actual letters I wrote to get clients. It was my journey and now, it's since become the journey that tens of thousands of people have used to get clients, make more money and keep coming back to work with me year after year after year.
This Client Attraction System® will show you exactly how to create the low-cost to no-cost marketing materials you need to always have a consistent stream of ideal, high-paying clients and a waiting list of prospects. It will show you exactly how to systematically and authentically close the sale virtually every time. You will never worry about how to get ideal clients again because when you do what's included in these pages, you'll earn more each month than you have trying to earn on your own. And finally, you'll get to experience the peace of mind that comes from knowing you have financial security. Like I did.
My loving advice? Don't reinvent the wheel. Use this system. It pays for itself within days as soon as you do what's in there. And you can start today, in minutes.
What's the alternative?
Do I have permission to give you a little tough love? :)
If you want to go from "wherever you are now" to "more clients" or even "full practice," here's what you do:
1) Commit to yourself right now; 2) Invest the one-time $397 tuition (or $497 if, like me, you like having a hard copy to put on your desk, and yes, you can even do installments for either option, no problem); And, 3) make it a priority now and for the next 6 months to follow each step. Do this now.
Why now? Because all good things must come to an end, and that includes this Client Attraction System®. I've evolved so much over the years, and so have my content and my offerings. And I've made a commitment to put my entire focus on The Client Attraction Business School™ going forward. That means that The Client Attraction System® is coming down for good so it's not a distraction to the other stuff I'm doing in the world.
Consider this our Final Blowout…
The next few weeks are your last chance to get your hands on The Client Attraction System® like you can get it now. After that, it's gone forever until you join us in the Business School, with all the other support structures you need, which of course is awesome. ;)
Here's how I'll help you make the right decision, though. I've included something I've never included before with the CAS:
One of the valuable bonuses that you get by investing in CAS today before it goes away is a complimentary call with one of my caring coaches.
I get that sometimes it's easier to implement things when you have help, when you can speak to someone who can be strategic with you about mapping out your next few steps and see what's getting in the way. As soon as you invest in CAS, you will have the opportunity to schedule a coaching call with one of our caring Enrollment Coaches to map out your goals and what's currently getting in the way of you reaching these goals.
Our coaches are experts on next steps and goal setting, and they can help you find the kind of support you might be looking for to accelerate your own business growth. And over time, when you've gotten results from CAS, you can talk to them about joining the Business School, if it feels right.
A relationship with a caring coach makes you feel like you're not alone, like you're being held accountable. Like you can do it.
For now, I've learned that drastic situations call for drastic measures and that if you want a change, you've simply got to take personal responsibility for your outcomes and do the thing you haven't previously done.
Your situation might not be like mine was back then. In fact, you may be making good money in your business, have lots of clients and things are good, but you'd like to have systems in place for getting those clients consistently so you're not working so hard at the marketing part. Good! That's awesome. Either way, you need a Client Attraction System if you're gonna be in business. Everyone does. It's insanity not to have one and it's not sustainable to have to reinvent the wheel each time you need new clients.
Here's the deal… you don't have to feel alone in this process. I can help you the way I've helped thousands of people to get clients. Read their inspiring results here.
Listen, The Client Attraction System® works every time, but just know that it's also going away in a few weeks…
Let me say this again. The Client Attraction System® is no longer going to be available. Like, ever. I'm taking it down because it conflicts with other things we're doing.
So, this is the time to look in the mirror and say out loud:
"Today's the day I'm taking my business seriously. Today's the day I'm no longer going to treat my business like a hobby. Today is the day I commit to MYSELF, to my success, to be an example for my children, to make my partner proud, to make myself available to all those people who need what I have to offer but don't know I exist yet. Today is the day I commit to myself and my potential."
Today's the day I invest in my own future by fully committing to The Client Attraction System®.
Draw on my strength through the pages of this program. Let's fill your practice together. You can do this! I will show you how.
I believe in you. Then let's soar together. Ok?
I love you,
Fabienne
p.s. Just know that it's all guaranteed. I wouldn't have it any other way. You can read all about the guarantee here. Just go for it, ok?