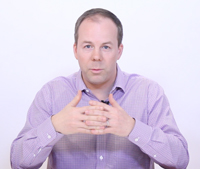 Unless you've been living under a rock lately, when it comes to knowing how to market your business online using the web and the Internet, social media and networking platforms like Facebook, Twitter and LinkedIn are receiving lots of attention as tools for Client Attraction.
And if you've used any of these tools, you can see how it's easy to spend a lot of (wasted) time there. To attract ideal high paying clients from social media and also build your list of email subscribers, it's important to remember that that the same rules apply for social media as they do for traditional marketing: give value and build relationships!
"To attract ideal clients using social media, give value and build relationships."  (Click here to tweet this.)
As you know, here at Client Attraction we teach our clients and students that authentic and compelling marketing is all about PULLING prospects to you. With the use of a compelling marketing message and by offering high-content information that adds value, your audience is motivated to take further action, either by wanting to join your email list or even better – wanting to work with you.
And the same applies with social media marketing. So, when using social media, you want to be crystal clear on how you plan to effectively and strategically use these marketing tools and still remain "Client Attractive."
Watch this week's video for three great strategies when it comes to using social media to attract clients. 
Your Client Attraction Assignment
Apply the steps from today's video with a focus on creating meaningful connections and establishing long-term value. As you do, you'll cultivate the right relationships and as a result, prospects see you as Client Attractive. Focus on that and you'll never be without clients, ever again.