ARVE Error: need id and provider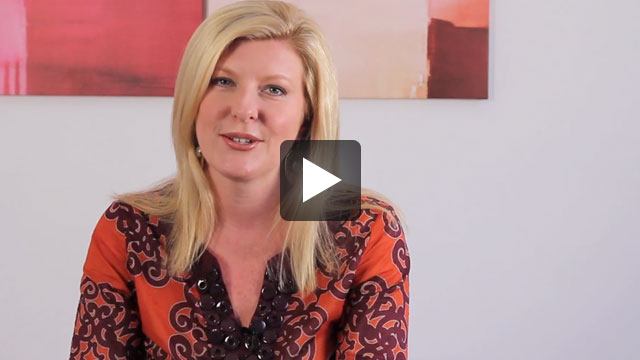 A question that I get all the time is, "Fabienne, what numbers should I track in my business?" My answer? Track all the numbers you want to grow—and expenses, which of course you don't want to grow. I'm always shocked that when I ask someone how much they've made so far in their business this year or this month, a lot of times they don't have an answer to that question. For many years, before I had a full-time financial person for my business, I always knew, to the day, how much I had made that month as opposed to what my goal was.
At The Leveraged Business, we track everything in the business, but here's where I want you to start. Number one, start tracking the number of clients that you have. Some people just don't know this number. You need to know how many clients are in each program versus what is your goal of number of clients in each program. (Click here to tweet this.)
I also want you to track your income because what you track, grows. You'll track on a marketing level so you can measure where you are compared to your goal in any given month and you'll also track from a metaphysical, "manifesty-y" kind of way so that you know what how much money you want to attract into your business.
Obviously, track your actual income versus your goal income, not just per year, but each month and for half of the year. One of the things that I do midway through the year is I say, "Is my first six months of the year on track or will I reach my goal by the end of the year?"
If you ask yourself this question, "Am I on track?" and it's November and you've got a month left in the year, it's hard to really ramp up and make the extra money. But if you're tracking every single month and at the mid-year you can say, "Okay, how am I doing?" You have another six months to really get creative and strategize, so I recommend that you do that.
Track the number of sales that you get. For the The Leveraged Business Home Study System, I track how many we sell per week because I have a specific goal to meet. It's a goal that we came up with based on the past and what it would take to stretch that just a little bit. Look at how we are doing with that goal, daily, weekly, and monthly.
You can track sales conversions. If you're speaking in front of a room of people, are you closing 20% of the room? Are you closing 20% of the people who are eligible to buy? Are you at 50%? 70%?
Get really good at figuring out the percentages because when it comes to having that solid number, you can project it onto other opportunities. If I can close let's say 50% of the room, then that's a good opportunity for me.
We track our list size. Right now at this point we are at over 50,000 people on our email list. It's really important for you to track so you know how many people you have. Track open rates. Track conversions.
Track the number of people who are coming to an event after determining your goal. If you're not there yet, then you know that you could be doing a little bit more marketing to get the word out.
Track your expenses. One of the things that is not so much fun to do is track expenses, but sometimes when you track expenses you can say, "Hey, this is too much. I don't want to be spending this much because it eats into the profit of the business." Sometimes this is a good surprise. You can say, "You know what, expenses are not that high. I can afford to pay just a little bit more for my marketing or client acquisition." Perhaps you can send another mailer. Perhaps you can invest in your business a little bit more and then it will multiply your business.
The idea is that you want to track everything that you want to grow. And yes, you want to track your expenses too even though you don't necessarily want to grow those. When you have the numbers, you can sit down and it tells a story about your business. It helps you project your income. It helps you make your decisions in your business.
We make a lot of decisions at The Leveraged Business based on the numbers. We can measure which campaigns worked really well, which Facebook ads are most effective, which Google AdWords are most effective, etc. We look at cost per lead, cost per order, etc.
Your The Leveraged Business Assignment
Start tracking the basics, whatever you can handle. Don't overwhelm yourself, but do what I do. We have a white board in the office that gets updated every single day so try tracking your numbers like that. Or you could have an Excel spreadsheet like I had many, many years ago when it was just me. The idea is do not be in the dark. Know your numbers because you can make decisions from them.