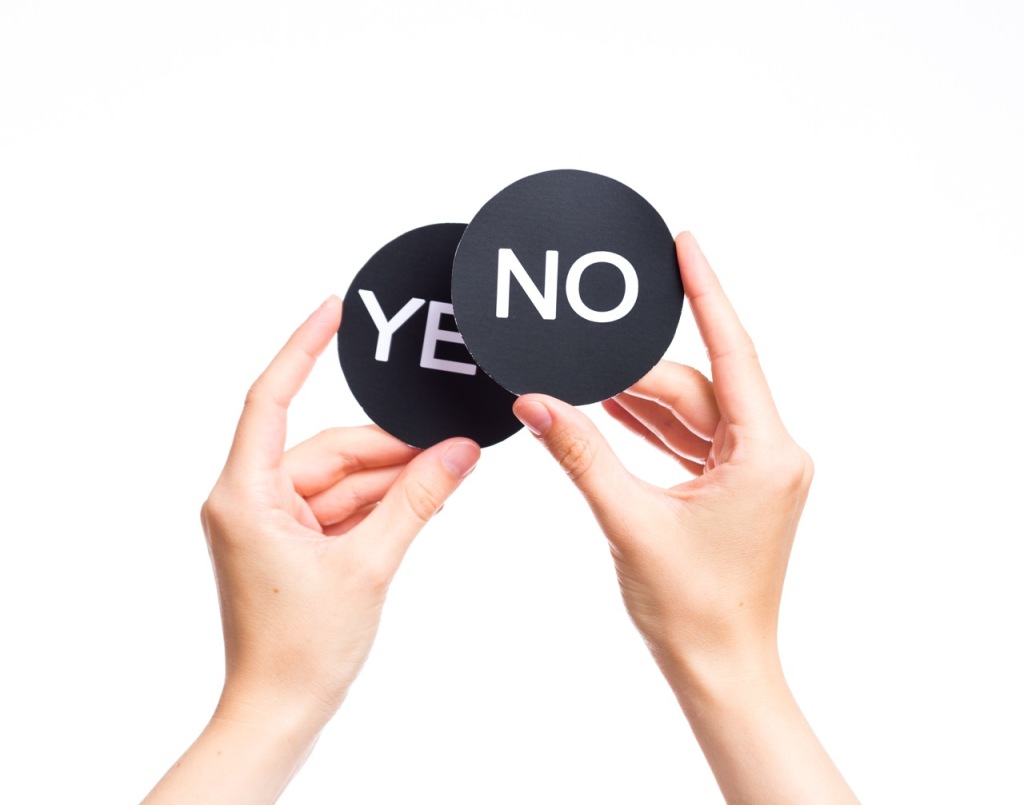 Whether it's a joint venture partnership or a potential client, you may not always feel connected and inclined to do business with someone. If you have a feeling in your gut that you should stay away, follow your instincts. It's not easy to turn someone away, but here's how you can handle this situation gracefully.
One of my students met with a new BNI member from her networking group to discuss working together. While their businesses fit well strategically, she became quickly uncomfortable talking to this man due to his arrogance. She didn't like how he talked about his clients and didn't think their values were aligned.
She didn't feel comfortable saying "no" to anyone, let alone this man who was pushy and abrasive. She had a long-time fear of confrontation that was getting in her way. She was also nervous since he was in the same networking group and she didn't want to make waves or stir the pot.
I let my student know she doesn't have to work with everyone and should choose her partners carefully. When responding to someone you don't want to work with, saying less is best. I suggested she simply say, "I respect and appreciate your offer, but this doesn't feel exactly right for me." There's no need to explain in more detail or point out your differences.
If it's a potential client that you're nervous about working with, still don't hesitate to say no. The money may be nice for your business, but having this person in your life won't be worth it for your stress level. Tell them, "I have a feeling that I am not the right fit for you, and I wouldn't want to do you the disservice of telling you otherwise." Perhaps you know someone else in your network you can refer the prospect to who may be a better fit.
What's really important here is to take time to heal any fear of saying "no." Working through this apprehension will serve you in the long run because as a business owner, you must have clear boundaries and be able to set limits.
Your The Leveraged Business Assignment
Is there someone you've been avoiding for fear of having to say "no" to them? Work on setting your boundaries in your business. Let them go by saying "no" simply and gracefully, and feel the weight lift off your shoulders.
This is just one of the many best practices we dive deep into with the students of The Leveraged Business Business School, the premier training school for growth-minded entrepreneurs looking to quickly attract more clients and make more money. If you're interested in finding out more, visit www.ClientAttractionBusinessSchool.com for more details. To speak to an enrollment coach, click here.