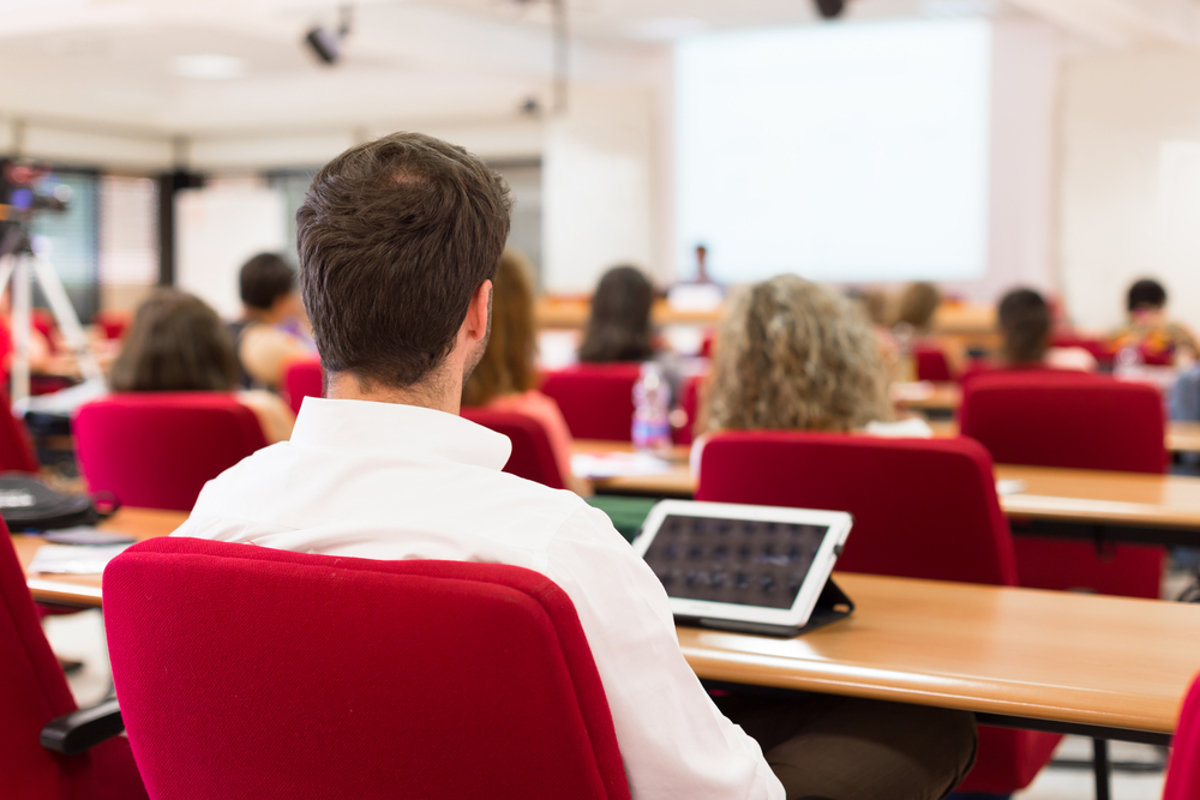 I've just returned from a four-day live conference in Boston and my head is filled to the brim with new ideas and strategies for our business. Between navigating my way through the event content and my mind going in so many new directions, I got really clear on four best practices for making the most of a live event.
Live events can be workshops, seminars, conferences, trade-shows—you name it.
Networking and learning new ideas to implement in your business is critical, not only for effective Client Attraction and marketing, but also for increasing your business growth and succeeding to the next level.
Our students in the Client Attraction Business School (who by nature are advancing entrepreneurs and constantly looking to grow) leverage the opportunity to attend our live events so they can get the most out of their enrollment and grow their businesses.
Let me share four strategies you can rely on to make the most out of attending your next live event.
Think big! Events inspire new ideas. At this conference, light bulbs were going on left and right and had me thinking, "I could do this! I could do that!" The presentations and conversations at a live event are meant to challenge you and stretch your limits. Allow yourself to go there (don't worry, you don't have to implement it all at once). By giving yourself permission to think big and "outside the box," you will force your mind to be open to new ideas and methods of business growth. So, relax and let the ideas flow. That's why you're there, right? Embrace change and take on the challenge.
Implement in the moment. I'm a huge believer in what I call "in the moment execution." Now, I don't mean disappear from the event and hunker down in your hotel room to implement for the remainder of the event. Rather, when you see a "quick win" or "easy to implement" strategy, tip or project, go for it. Taking action now will get the ball in motion—and we all know that a ball in motion stays in motion. Plus, implementing and celebrating "quick wins" while you are at the event will increase your confidence and provide clarity on what you want to implement when you return. If you have a team, even better. Pull them into the action by sharing your ideas as new assignments. It's important to delegate, or else you'll feel overwhelmed and confused when you return.
Use tools and systems. Learning is easiest at a live event when you're not frantically taking notes and trying to write down everything that is being shared or said. I find that I work best when I'm focusing less on the "doing" of the note-taking and instead focus on actually listening and comprehending what's being said. To maximize time spent learning, I use a tool called Asana to jot down tasks and delegate, and I use Evernote for taking notes and writing reminders. With the benefit of an iPhone or mobile device, you can take pictures of slides or visuals you want to save and embed them right into your notes.
Organize your thoughts. The sooner you review your notes after the event (either in Asana or Evernote), the more likely you are to prioritize and focus on what you want to do next. Have you attended an amazing event and had so many ideas you wanted to implement, only to return to "life as usual" and never do any of it? It's OK—we've all been there. If you have a team or people supporting you in your business, meet with them either in-person or over the phone to share what you learned. Not only will your team be more invested in future projects of the business, but they will be on the same page with you, which allows for speedier implementation.
After the event I just attended (which was the Inbound digital marketing conference held by HubSpot), I started to take big action on future projects, as well as implemented (with the help of our amazing Client Attraction Team) some "quick wins" while I was there.
Trust me—following these strategies will shift your mindset from "we could do this" to "we are doing this…"
Your Client Attraction Assignment
Are you attending an event in the near future? Integrate these four strategies into your schedule. Think big, implement in the moment, use tools and organize your thoughts as soon as possible. With the four strategies above, you can now make the most out of a live event!
This is just one of the many best practices we dive deep into with the students of The Client Attraction Business School, the premier training school for growth-minded entrepreneurs looking to quickly attract more clients and make more money. If you're interested in finding out more, visit www.ClientAttractionBusinessSchool.com for more details. To speak to an enrollment coach, click here.