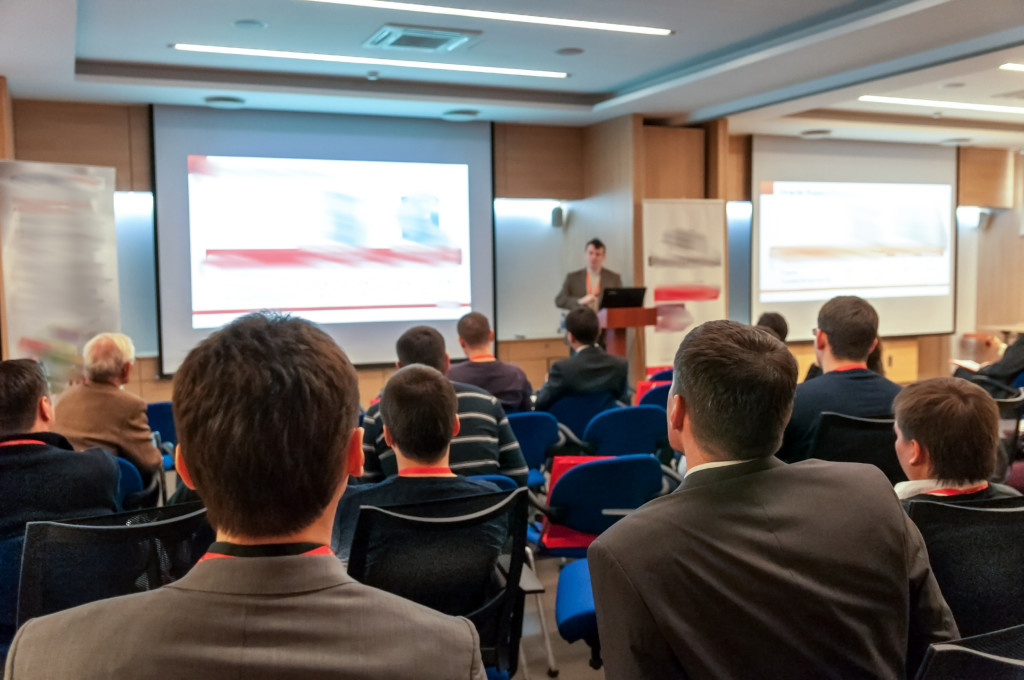 Speaking is one of the best ways to meet new prospects and give them a taste of what you offer. When you speak, people have the opportunity to learn what you do and see you in action. People tend to do business with those they know and like, which is what makes speaking such a strong marketing tool.
Sometimes, the meeting planner or event organizer doesn't want you to sell anything during your presentation. That's okay, because there are ways to get around this and still connect with potential clients in the audience. Here are two surefire methods that have worked great for me.
1. Offer a free item. Weave into your presentation that you have a free item to share that people can get on your website. Encourage people to visit your site and get this amazing free report. I have a free CD on the ClientAttraction.com website that people can sign up for. This way, you can capture a name and email, or even a physical mailing address, which can be added to your list.
This is a wonderful list-building tip. I also call this "dropping a seed," which means you are giving them a low pressure, valuable reason to look at your offer online by telling them about the benefits. There is nothing manipulative or tricky about your free offer, and this is not a sales pitch since you are providing great content and value.
2. Do a Drawing. I recommend that you first check with the organizer about doing a drawing. Find out if you can give away something at the event. Be sure to tell your audience towards the start of your program that you will be giving away a free session (or whatever your offer is) at the end of your talk. Tell them to place their business card in the basket you'll be passing around. Then at the end, draw the name of the winner. Let the audience know that everyone will get something like your newsletter. This provides an incentive to participate in the drawing.
Your The Leveraged Business Assignment
Have you been getting speaking gigs to talk about your business and share what you do with potential clients? If you are new to this, one good place to start is with your local Rotary Club. Every week they have a speaker at their lunch meeting, so they always look for a new face. Many other networking groups need speakers for their monthly meetings as well. Get yourself booked and start filling your business pipeline.
This is just one of the many best practices we dive deep into with the students of The Leveraged Business Business School, the premier training school for growth-minded entrepreneurs looking to quickly attract more clients and make more money. If you're interested in finding out more, visit www.ClientAttractionBusinessSchool.com for more details. To speak to an enrollment coach, click here.