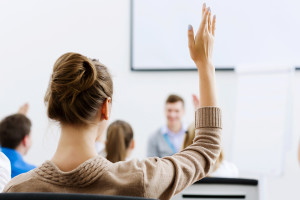 So, you have created your own proprietary system. Your clients work on one step, chapter or class at a time before progressing to the next. A system like this allows people to focus on and complete one segment, which is often needed before the next step can begin.
During your "get acquainted" calls with prospects, you might encounter questions about why someone needs to wait for weeks (or months depending on your program) to get all the steps. This is natural, because most people want to know everything as soon as possible. Yet, you know that's not how your system works best.
My original proprietary program, The Leveraged Business System, featured 10 steps. People were not be able to do step 10 until they had successfully implemented steps one, two, three, etc. all the way through nine. That's how we now teach our curriculum of The Leveraged Business Business School, So for example, you can't put together marketing materials that pull the right people if you haven't completed the section about identifying your ideal clients.
If I were to give students everything, all the steps upfront, they wouldn't get the full benefit. They would get results, but not nearly as much as they would working through each section in chronological order. That's why it's important that I take students through this process in order.
If you have a system or long-term packages that work the same way, first describe your system and answer this objection before prospects even ask about it. Explain that you have created your step-by-step system for a reason. You found people need time to implement and see how each step builds on the one before it. Say something like, "The beauty of this program is that it provides a foundation to build on one step at a time."
Learning one piece at a time helps people digest the material, act on it and get questions answered before moving forward. Getting ahead of yourself can make you feel confused and stressed.
People looking for a solution to a problem are in a rush to fix things. By including your description of how your system naturally builds step by step, you help prospects grasp how your program works and encourage them to get started right away. Following this formula will help you close more sales and get clients.
This is just one of the many best practices we dive deep into with the students of The Leveraged Business Business School, the premier training school for growth-minded entrepreneurs looking to quickly attract more clients and make more money. If you're interested in finding out more, visit www.ClientAttractionBusinessSchool.com for more details. To speak to an enrollment coach, click here.