ARVE Error: need id and provider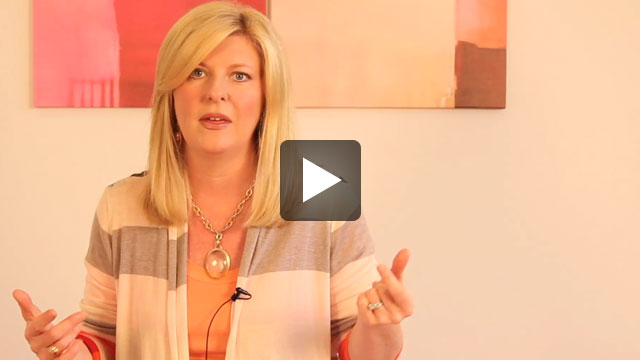 I've helped so many hundreds of people over the years deal with non-ideal clients. You might ask what does that have to do with attracting more clients? Well, when you have a practice full of non-ideal clients, it actually makes you not client attractive.
Think about what it feels like to have a heart sink client. You know, when you look at your calendar for the day and see that person's name and your heart sinks to your stomach because you just don't enjoy working with him or her.
Heart sink clients are not going to recognize that working with you is essential. They are not somebody who will get great results from working with you. Their resistance is a drain on your energy.
I don't know about you but I've taken on some clients over the past 12 years that were not my ideal clients. Between you and me, that's usually when you're taking on somebody for the money―even though your intuition told you not to. Unfortunately, sometimes we put the money before the ideal relationship.
So, imagine that over the years I'm talking to these non-ideal clients on the phone and it's laborious. It's hard work. I can't imagine having a full practice of those types of clients. It would make me non-attractive because I would be resentful and upset and tired.
Conversely, when I talk to an ideal client, I'm psyched to get on the phone. I do great work with them, they get great results, they tell others, they write in testimonials; all of that good stuff. At the end, I hang up the phone and my reaction is, "Yes! That was awesome!"
When you have a day full of those types of clients, you get more and more energy throughout the day as opposed to less and less energy. So you ideally want a practice full of ideal clients.
So, what do you do with those clients, who, deep in your heart, you know you don't want to be working with. You know they're not your ideal. How best should you handle that?
Well, here's how I've done it in the past. The first thing to do is take personal responsibility. Assess the situation. Why did you let that client in? What happened? What were the red flags that you didn't pay attention to? You don't need to necessarily take personal responsibility with them but it's important for you to figure out what happened so that you can avoid doing that in the future.
The second thing that you want to do is set boundaries. I have a client right now who was in our Gold program and is now in our Platinum program who had clients calling him on his cell phone at all hours of the day and especially at night. I said, "Oh, no, no, no. You've got to set boundaries with your clients and make sure that they know what the rules are."
So if you don't want somebody calling you on weekends and late into the evening and expecting things to be done within two seconds, you need to educate your clients as to how to work with you. Setting boundaries with that client may prevent you from having to fire that client. You can just say, "Hey, this is how I would like to work."
Number three is when you get new clients, celebrate them and then send them a Welcome Packet with policies and procedures explaining how you work with them. I believe that everybody wants to know what the rules are. We think we don't want rules but we actually do because then we know how to behave within the parameters. So send them a Welcome Packet with policies and procedures so you're both on the same page and they're no miscommunications later.
Now, let's say that all of those things have not happened or didn't work, what do you do when you have a client that is just more than heart sink and you can't live with them anymore? the past when I saw that a client was not doing their work or it was a drain on both my energy and theirs, I suggested taking a pause by saying, "It seems like you have a lot of work on your plate. Why don't we put a pause button on our coaching and come back when you've implemented everything."
Well, they were delighted because they felt like they needed to implement and do things. But guess what happened. In the majority of cases, they never came back which was then a lovely way of saying, "Hey, let's take a pause and let's not work together" without anyone being offended.
Another way when you really need to communicate that the working relationship has to end, is to say, "Listen, I have the nagging sensation that I'm not the right [insert your title] for you."So for me it was something like, "I keep thinking that I'm not the right coach for you. I really want success for you," which I always do even if it's somebody that I am having a hard time connecting with. I always want success for them.
Saying, "I want you to get great results. I don't feel like I'm the one providing this for you.How about if I help you find somebody else?" is a nicer way of saying, "Hey, it's not you; it's me."
Lastly, if you want to do the right thing and do things in integrity, don't just leave them hanging. If you can, help them find another resource. Help them find another you or perhaps a book or program that would replace working with you.
Your The Leveraged Business Assignment
Take these steps to weed out the one or two heart sink clients in order to make room for more of those yummy, ideal, high-paying clients that you would want a full practice of. Make it your goal, over time, to achieve a full practice of ideal clients. When you do, you have more energy, you're more confident, and you feel like you can charge more money because the proof is in the pudding.
You're clients will get great results and you become more client attractive.