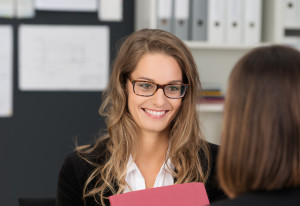 Hiring assistants is a big part of leveraging your business to grow faster. You can't be everywhere or do everything yourself. At some point, you will not have the bandwidth or physical ability to get it all done alone. Many small business owners struggle with how to hire an assistant and what that person's responsibilities should be.
I have found hiring mistakes tend to happen when you compromise on what you need from your staff. There are times when you get frustrated because you can't find the exact mix of skills and personality you desire. As a result, you decide the person in front of you is good enough. Sometimes that is true, but other times it turns out to be a disaster.
My first assistant helped with a variety of tasks. This worked okay for a while, but did lead to frustrating situations. Trouble cropped up when I tried to have one person take on several different roles. Often one area would go well, while other responsibilities weren't handled with the same excellence. Usually the person wasn't wired to do both aspects of the job. Segmenting the roles and responsibilities was more effective.
I discovered that it's natural for people to excel at certain tasks, which is why it makes sense to let them shine where they do a good job. Then, I would pass on other activities to people who are good at those things. As my business grew, I started hiring different assistants to handle very specific assignments.
This kept me sane, to tell you the truth. Even though it meant I had to oversee more staff members, it actually made things a lot easier for me. I didn't have to teach anyone the skills sets – I hired people who already had them.
I put together a document for myself called Virtual Team Components. The list included each virtual assistant (VA), the job function they performed and duties expected of them. Here's an example of possible job functions:
Virtual Team Components
VA #1: Operations Manager
VA #2: Client Contact and Client Relations Manager
VA #3: Technology Manager
VA #4: Membership Site Coordinator
VA #5: Social Media Manager, etc.
I call this "going vertical" in terms of organizing your staff and the jobs they perform. Allowing your people to focus on what they do well will help keep you sane in the whirlwind that is your business.
Your The Leveraged Business Assignment
If you are ready to start hiring assistants, take time first to segment the roles and responsibilities. You can start small and add more help as needed. Isolating the tasks will help you find the right person for each role rather than force fitting the VA to several job functions.
This is just one of the many best practices we dive deep into with the students of The Leveraged Business Business School, the premier training school for growth-minded entrepreneurs looking to quickly attract more clients and make more money. If you're interested in finding out more, visit www.ClientAttractionBusinessSchool.com for more details. To speak to an enrollment coach, click here.