ARVE Error: need id and provider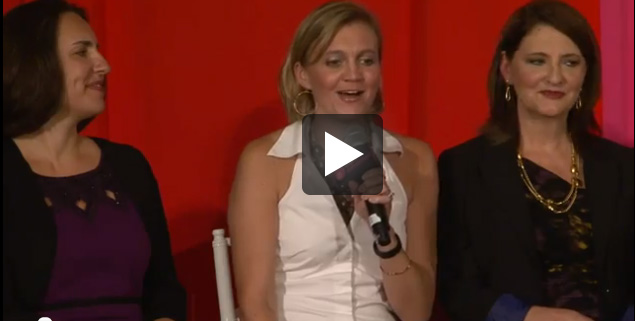 Amy Sinclair, owner of Ears of Experience, a Disney concierge travel company, shares her experience as a Platinum Mastermind client in the The Leveraged Business Winners Academy.
A year ago I was watching the Mindset Retreat livestream. An acquaintance of mine posted on Facebook that she was there, so I was interested to see what it was about – I almost took the laptop out to dinner with my family because I was compelled to keep watching. I watched the panel and really resonated with one of the panelists, who was also a mom.  Back then, in my business I was sneaking in emails to clients at stop lights, while attending my daughter's basketball game, at the grocery store – it was unmanageable.
I started with the Bootcamp, which doubled our business, so then I joined Platinum. The Platinum retreats are great. The relationships here are strong because the people understand you as an entrepreneur and its hard to find that in other networking groups. I get a lot of ideas during the meetings and the group helps generate new ideas.  It's a good balance of technical and business resources, too.
Our numbers are phenomenal. We are up 161%!  Our goal for this year is 1 million in sales and we will accomplish that easily.
A year ago, I had one person helping and was just starting a new bookkeeper. Now we have a really great team, with a team culture that we learned from Fabienne and Derek.  What's more important is: I'm not working until 3 am anymore and now I can spend time with my kids. I feel less stress.
If you're thinking you can do it all on your own, you probably can, like a hamster in the wheel. You'll fall out of love with your business and you're going to shut down. You just can't do it on your own. Get the help, get the guidance and grow the business. It's an amazing feeling.