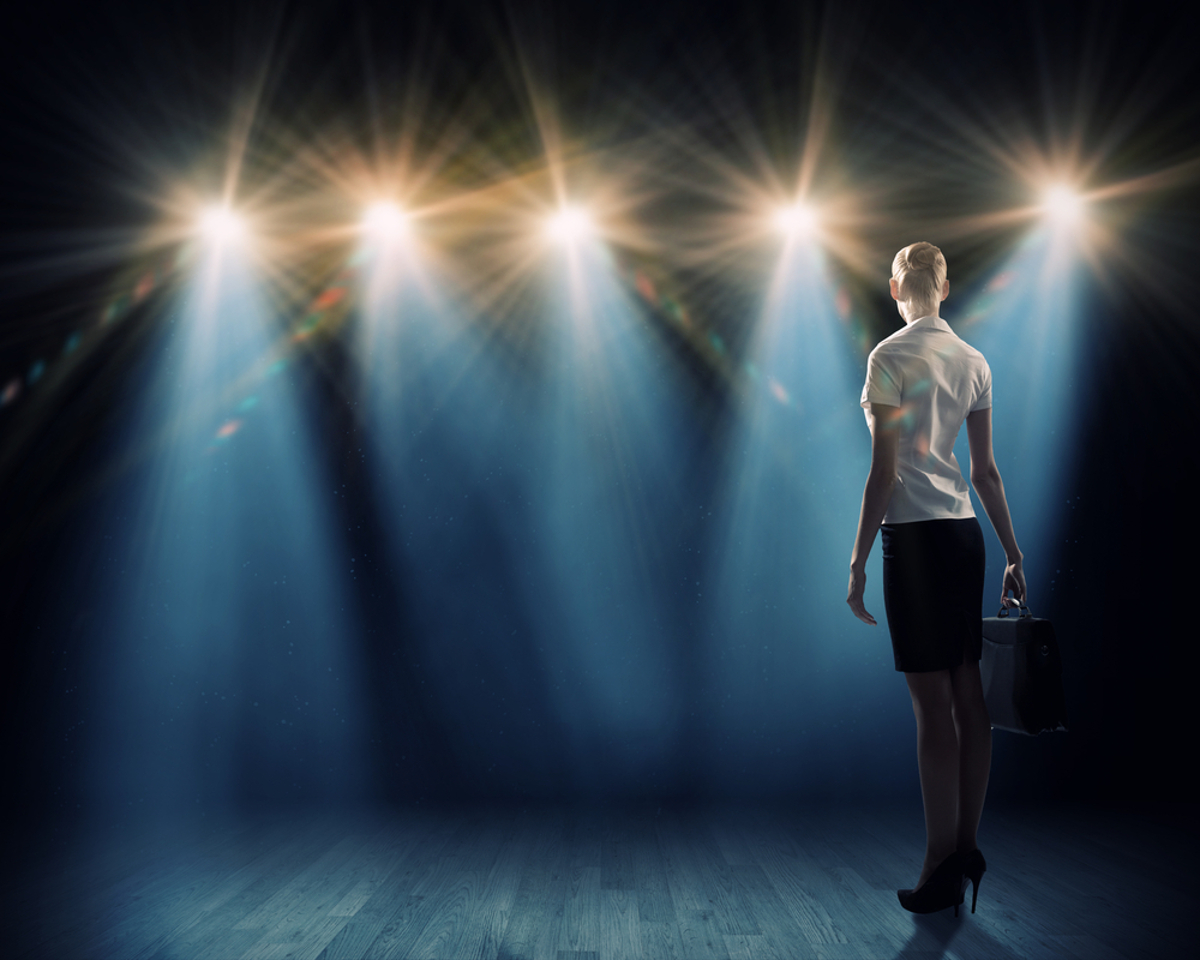 Do you speak often and wonder how you can get paid to speak? Getting paid speaking gigs is a real possibility. When you're paid to speak, you're earning money to give your presentation and get clients at the same time. Just keep in mind that the speaking business can be an entire business in itself, beyond the services you already offer.
I still take advantage of speaking opportunities that don't pay which, by the way, is true of many associations. Why do I agree to do this? Speaking, paid or unpaid, is good for many reasons:
For the exposure
To get clients
To expand your network (referral partners etc.)
To build your list
Speaking for free offers you these very same benefits, but you may want to "up the ante" and get paid as well. Try these four steps to land more paid speaking jobs.
1. Select Your Target Audience. Who needs your expertise and can benefit from it? Identifying your ideal audience makes it a lot easier to know how to find them. Your target might be found at corporations, associations, trade shows, conventions and conferences. This will help you get clients for speaking gigs.
2. Hone Your Message. If you want to be paid to speak, you really need a clear message that matches your market and fulfills a specific need. You'll want to perfect your signature talk and write a snappy title that captures people's attention. It can also be helpful to have the same presentation available in different lengths, such as one hour, two hours or a half-day program to accommodate any requirement.
3. Set Your Fee. When I first started, I charged $200 or $250. Then I increased my price to $500, and so on as time went by and demand increased. See what you can uncover about current fees with a web search and ask around to discover what is typical today for your area of expertise.
4. Contact Meeting Planners. Once you select the associations or target audience, seek out meeting planners who book the speakers for conferences and conventions. They may have specific requirements for you to fulfill in order to be considered. Often it will be spelled out on the website or they may tell you over the phone. Convention centers also have booking agents you can contact to get clients.
Once you get some paid speeches under your belt, you can look into becoming a member of a speaking association like the National Speakers Association or join a speakers' bureau to help you find more paid opportunities.
Your The Leveraged Business Assignment
If you are serious about getting paid speaking gigs, you might want to check out a chapter of the National Speakers Association in your area. You do not need to be a member to attend their meetings. Often they have speakers who present topics on how to build your speaking business, so you'll get insider details on what works today.
This is just one of the many best practices we dive deep into with the students of The Leveraged Business Business School, the premier training school for growth-minded entrepreneurs looking to quickly attract more clients and make more money. If you're interested in finding out more, visit www.ClientAttractionBusinessSchool.com for more details. To speak to an enrollment coach, click here.