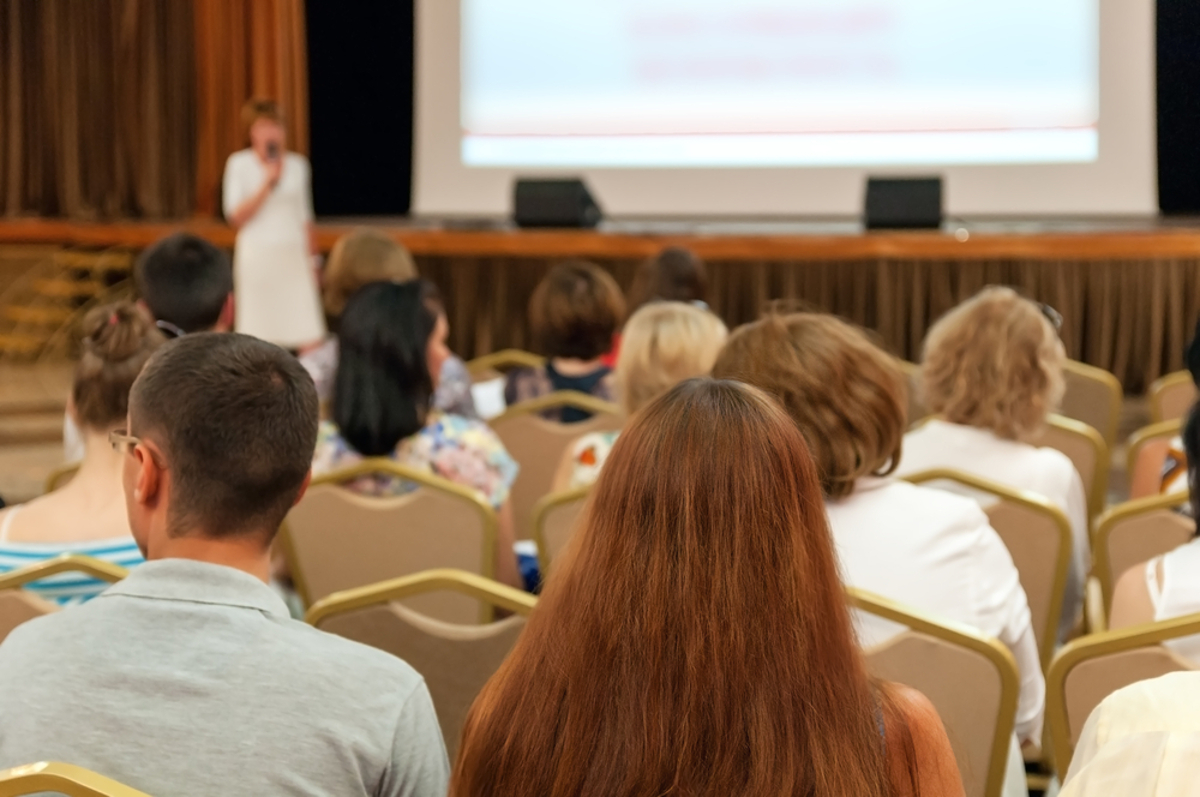 Speaking to groups is one of the best ways to get clients. People get a first-hand experience of you, which helps them get to get to know, like and trust you. Most people want to do business with someone they know from first-hand experience.
Some speaking engagements won't allow you to sell your services from the platform. However, these are still excellent opportunities to get in front of your ideal clients. So how do you get clients when you aren't allowed to pitch your business?
I've found four ways around this tricky situation that worked great for me and many of my students.
1. Suggest that people can hire you without specifically saying, "Hire me!"
Refer to working with clients, the problems they face and how you helped them resolve things. Use language such as, "For example, I was working with one of my private clients this week and this subject came up." You are suggesting that you are for hire and can use this language three times in a one-hour program.
I recommend you position it slightly different each time. You are planting seeds by providing examples of how you work with your clients. People listening will make the connection that this is the type of work you could do with them as well.
2. "Crush" the Audience with Great Content
Share a lot of amazing content. Give them your best to impress them and show them your in-depth knowledge. When I say "Crush them" I mean this is a loving way – captivate people and get their attention.
3. Don't Let This Be Shelf Help
Then you say this next part quickly, like in 20 seconds or less. "Do me a favor. Please implement this information. Don't let this be shelf help. I understand this might be a lot to implement on your own. If you feel like you'd like to work with me directly, come up to me afterwards. Let's set up time to talk and see if I can help. I'm really approachable and I'm here to help."
This is not a "hard pitch" and the audience won't feel that it is. The promoter or whoever in the association hired you will respect that you did this because it is respectful to everyone. The best part is the right people will come up to you afterwards and that's how you will get clients.
4. Pass around a sign-up sheet
To capture email addresses from the audience and build your list, say, "If you would like to receive the notes from this presentation, please put your name on this sign-up sheet." On my sheet, the last column to fill in asked, "Do you want to receive free The Leveraged Business tools by email?" If they checked this, then I added them to the newsletter list.
Your The Leveraged Business Assignment
The best way to get speaking gigs is to look for organizations and associations in your area who share the same target as you. Contact the meeting organizer or planner and find out what kind of topics they need. Get more speaking gigs and you'll get more clients.
This is just one of the many best practices we dive deep into with the students of The Leveraged Business Business School, the premier training school for growth-minded entrepreneurs looking to quickly attract more clients and make more money. If you're interested in finding out more, visit www.ClientAttractionBusinessSchool.com for more details. To speak to an enrollment coach, click here.