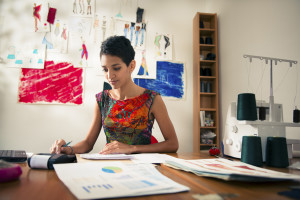 When you're working to make your business scalable and leveraging what you already have going on, there are four things you need to consider before you formulate a group program.
1. Get very clear about what you want
Think about what you are trying to accomplish. Get really clear about your vision and the big picture you are aiming for. This is a great time to brainstorm and be creative to see what comes out of your ideas. It's also a great clarity exercise. You need to be clear before starting any execution.
2. Investigate systems and experts who can help
The idea of leveraging your business is to work with a lot more people. This is not something you can do well on your own. You need a team in place to help you execute and keep track of all the elements and client service. There may be alliances that can help fill in the gaps or people who specialize in a part of your plans who you can rely on. This is about "due diligence" preparation so everything lines up smoothly when you are ready to roll out the program.
3. Set criteria for success
By establishing criteria for success, you can determine if the program met your expectations once completed. Think about how much time you want to invest and the money you want to generate. Naturally, you want to feel passionate about the program, have it turn a profit and you want to feel good about your relationship with the team. You don't want to find out after everything is done that it took too much time or didn't deliver the anticipated income. Find out how you can address this early on and plan ahead to ensure success.
4. Prepare a timetable
When undertaking a big project, decide on your delivery date. That makes it easy to work backwards on the calendar to plot each step along the way that needs to be completed. Then, you'll know exactly when you need to start if you plan to be ready by a certain date. Share this timetable with everyone on the team and discuss any concerns. To achieve your goal and complete the project on time, everyone involved needs to agree to the timing.
Your The Leveraged Business Assignment
While working with a team, one thing that can be very helpful is to have regular status meetings where each member reports on progress made and discusses problems or roadblocks that are encountered. You'll stay informed about each piece and where you might need to jump in or get extra assistance. Teams that communicate well tend to work better together and achieve their goals in a more satisfying and timely manner.
This is just one of the many best practices we dive deep into with the students of The Leveraged Business Business School, the premier training school for growth-minded entrepreneurs looking to quickly attract more clients and make more money. If you're interested in finding out more, visit www.ClientAttractionBusinessSchool.com for more details. To speak to an enrollment coach, click here.