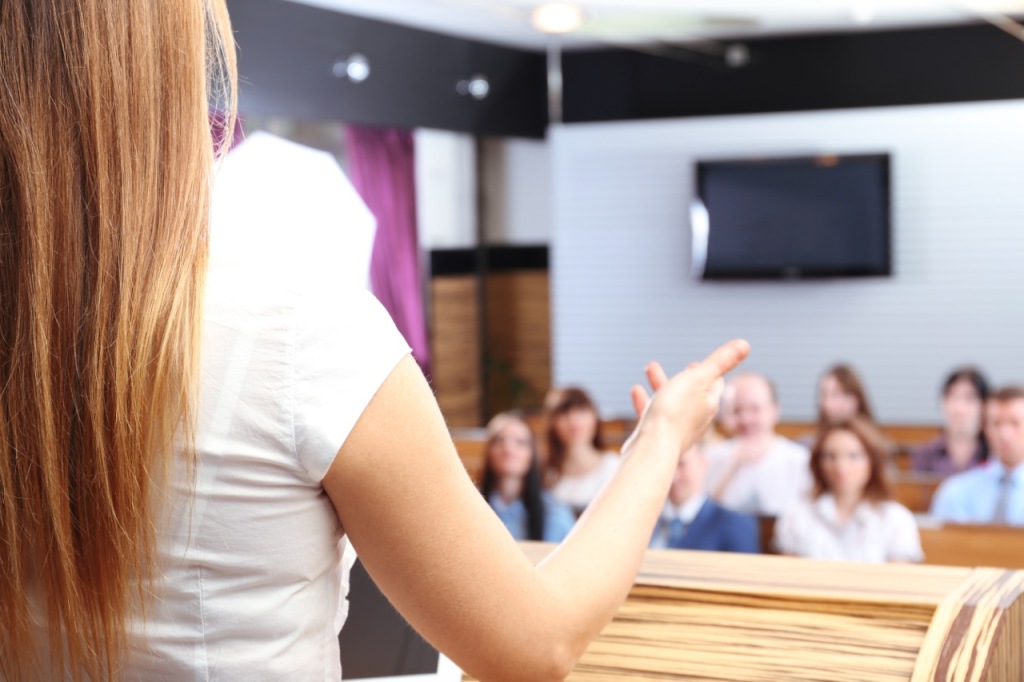 When you are starting a new business or working to grow your business, speaking can be an incredible marketing tool to get new clients. I want to share with you everything you need to know about speaking. Follow this guide on where to speak, what to talk about and how to get results.
Where to Speak
There are many different types of free speaking opportunities. Here are five ideas to get you started:
Rotary Clubs – Nearly every town has a group that meets weekly for lunch that needs a 10-minute speaker. This is one of the easiest speaking gigs to get and it offers great practice and networking.
Business Networking International (BNI) – As a member, you'll be given the chance to speak to the group about what you do and how they can help you find clients.
Additional Networking Groups – Women's networking groups are popular all over the country and most meeting formats include a speaker.
Trade Associations – Search the web for trade associations that are related to the service or products you offer. Often, monthly meetings feature a speaker and this can be an opportunity.
Your Own Event – You can run your own local event by posting flyers and letting your mailing list know. Think about local referral sources that can also help you fill seats.
What to Talk About
Now that you know where to speak, it's time to figure out what to say. You want to provide people with high-value content on your topic, explaining what they need to know and why that's important. But, you'll only share a little of the "how to." Mention there's more information and deeper learning in a program or product coming up soon. Also, be sure to talk about client success stories so listeners know your material gets results.
How to Get Results
I recommend two main elements for closing your presentation to get clients:
Testimonials and Program or Service Descriptions. Place one sheet with client success stories and another with your program details on each person's seat before they arrive. This helps attendees understand what you do and warm up to working with you.
Closing Script. Toward the end of your presentation, say something like, "I hope you've gotten great information today and you plan to apply what you've learned. You you've underlined parts and taken notes, but don't put the book back on the shelf. That won't help you get results.
Explain that if they like what they heard and want to apply this knowledge, they should give you a call. Say, "Let's chat so I can understand your situation and see if I can help. Maybe one of my programs makes sense for you, or you could work with me privately. I'm very approachable so feel free to come up to me after this talk or take my business card and give me a call in the morning. I can help in whatever way feels right."
People appreciate this approach and don't feel it's a hard-core sales approach. Following these steps will absolutely help you get results and get clients.
Your The Leveraged Business Assignment
If you haven't done it yet, it's time to write your signature speech. Having one talk to deliver wherever you go simplifies your life and allows you to perfect the speech time and time again.
This is just one of the many best practices we dive deep into with the students of The Leveraged Business Business School, the premier training school for growth-minded entrepreneurs looking to quickly attract more clients and make more money. If you're interested in finding out more, visit www.ClientAttractionBusinessSchool.com for more details. To speak to an enrollment coach, click here.